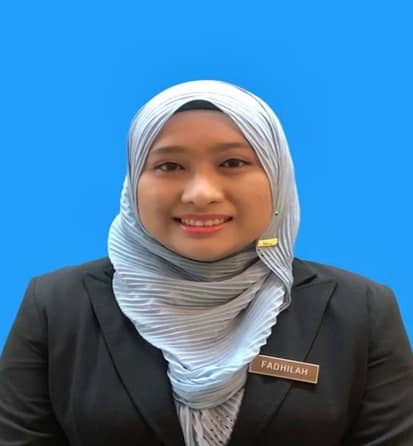 SPM Mathematics Paper Examiner. She emphasize the technique on how to answer SPM questions for Paper 1 & 2. She teach secondary level Mathematics at SEROJA.
Bachelor of Education in History from UPSI. Former government school teacher at SMK Sungai Besi Kuala Lumpur since 2010. History and Bm tutor at SEROJA. She expresses the story in excitingly and accurately way. Besides, Cikgu Sabillah always provide short notes and keywords that can help for improvement.
BSc (Hons) in Chemical Industry. Experience as chemist for 9 years and teaching for 7 years. Teach Science dan Chemistry subjects for all level since 2012. 
BSc (Hons) in Bahasa Melayu from UPSI. Bahasa Melayu goverment school teacher at Sekolah Rendah Kebangsaan Jalan Kebun. Experience in teaching since 2016. Teach BM level primary and (Penulisan) UPSR subject at SEROJA. One to one counselling session between student and teacher consistently creates excellent result to student grades.
Teaching mandarin classes at Seroja.
BSc (Hons) in Mathematics fromIPG Campus Pulau Pinang. Mathematic goverment school teacher at Sk Seksyen 27 Shah Alam. Experience in teaching since 2013. Teach Math for level primary and  at SEROJA. He use easy technique and capture students interest by using simple daily situation.
Bachelor degree from University Malaysia Sabah. Experience in teaching since 2009. Teach subject Math and Addmath for all level at SEROJA.
Bachelor degree from Politeknik. Experience in teaching Bahasa Melayu since 2015. Teach BM Pemahaman for UPSR, PT3 and SPM level at SEROJA. Cikgu Azam continuously motivates student interest in academic especially Bahasa Melayu to improve the content of their writing.
Education service officer and teaching at SJKC Chung Hua since 2017. He teaches Malay at SEROJA. He uses one to one techniques with students to find out the student's level.
Bachelor (Hons) in Mechanical  Engineering from UITM. Assistant lecturer at UITM and as master researcher. He is a creative teacher  in giving explanations to students, especially in challenging topics.
Bachelor degree in TESL from Universiti Utara Malaysia and IPG Kampus Pulau Pinang. Former government school teacher at SK kota kemuning since 2010. Teach Primary English at SEROJA. She firmly believes that significant interaction can helps students improve their communication.
Degree in Biomedical Science (Biology) from Management and Science University. Experienced as a Biology and Science tutor since 2014. She believes that short note techniques will lead to effective process learning.
She has been teaching at SMK Kota Kemuning since 2012 and has experience in teaching the technique of answering SPM Principles of Account.
Ms Belle is experienced in teaching Mathematics, especially for Level 1 primary school students. She uses quizzes and various activities to ensure students learn in a happy state.
He teaches reading and writing classes at SEROJA for Malay and English subjects. She uses syllabic techniques for Bahasa Melayu and phonics for English. Pupils are also taught the technique of reading out loud, telling stories and asking questions in class.
Bachelor degree (Hons) in Biology from UITM Perlis.   Teach Science for Form 1/2 at SEROJA. She uses Q&A technique,quizzes, story telling technique in her class,
Bachelor degree (Hons) in Science education Mathematics. He won the silver award in Math learning and international Teaching and Learning Innovation. She is a former teacher at SMK Convent Clang. She speaks loudly, relates the current situation to give understanding to students and also conducts discussions for difficult questions.
Bachelor degree (Hons) in Science from MSU.  Experienced as a  Mathematics tutor at Fuedu. Teach Maths for Year 4 and 5 at SEROJA. He uses step by step technique for easy understanding from the basic.
Bachelor degree (Hons) in Communication (Journalism) from UNISEL and diploma in English communication. English teacher at SK Sri Andalas. Teach English for Year 4 until Year 6 at SEROJA.
Bsc of Teaching (Hons) in TESL. She has experience teaching as an English teacher at SK Jalan Kebun Klang since 2021. To ensure that students excel, she ensures that the class is in a fun learning environment, active and often gives student presentations.
Doctor of philosophy in Astrophysics and Cosmology from Univeraity of Malaya. He has more than 5 years experienced as a Sifu Tutor. He teach English Year 4 at Kota Kemuning and Physics subjects for SPM.
Cik Maizatul (Admin Leader)
Bachelor degree (Hons) in Business Administration. For Kota Kemuning branch.
Bachelor degree (Hons) in engineering (Biomedical). For Kota Kemuning branch.
Diploma in Tourism Management. For Rimbayu branch.
Bachelor degree (Hons) in Islamic Finance. For Rimbayu branch.